Junior Tracing Specialist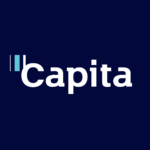 Witryna internetowa Capita Polska sp. z o.o.
Capita Polska sp. z o.o.
Becoming a Junior Tracing Specialist at Capita:
The role is responsible for completing manual tracing activities as agreed with the clients under the guidance of the team leader's support and procedures of the business.
What you'll be doing:
• Adhering to set procedures and maintain standards
• Ensuring all work is completed within agreed timeframes so as to meet deadlines and procedural guidelines
• Conducting individual searches on a case-by-case basis using both confidential and publically available data sources
• Researching and compiling available information regarding the subject's background and genealogical background
• Carrying out genealogical tracing to identify information regarding subject and the potential relatives who may be able to assist with our enquires or to verify trace findings.
Skills you need to succeed:
• Proven teamwork and cooperation skills
• Fluency in English (both oral and written)
• Ability to meet contractual tight deadlines and manage workloads
• Very good analytical, decision making and interpreting skills
• Good time management skills
• Data analyst or experience of research (which would be a plus but not essential as full training will be provided)
• Accuracy and paying attention to details.
What's in it for you:
• Employee Assistance Program for employees and their families (psychological support)
• An extra day off for voluntary activities close to your heart
• Access to our Employee Network Groups, which represent every strand of diversity and allow colleagues to connect and learn from each other on an open, inclusive platform
• Opportunity to become one of the Internal Trainers
• A multinational environment with strong ties to UK business culture
• LuxMed medical healthcare and Generali group insurance
• Multisport Plus / Classic or MultiKafeteria benefit systems
• A positive atmosphere with excellent work-life balance (a 30-minute lunch break included in the 8-hour working day).
Please apply throught the following link:
About Capita
Capita Plc are the largest UK management, services, engineering and consultancy employing more than 63,000 staff aligned to providing services to the finance and critical infrastructure sectors and
heavily aligned to all levels of government supporting key functions across the UK. Capita Poland supports clients across a range of sectors including local government, procurement, life and pensions, insurance and learning and development. We operate in two locations – Kraków and Łódź, and both are situated very close to vibrant city centres. On a daily basis we deal with simple processes like checking data correctness, contacting with clients, trainings coordination, and much more complex processes like closing general ledgers, reporting, financial analysis, claims processing, systems implementation, technical customer support or fleet administration.
We're an equal opportunity employer, which means we'll consider all suitably qualified applicants regardless of gender identity or expression, ethnic origin, nationality, religion or beliefs, age, sexual orientation, disability status or any other protected characteristic. We recruit and develop our people based on merit and their passion for creating better outcomes, and we're committed to creating an
inclusive environment for all employees.
---